Cetirizine
Brand names: Zyrtec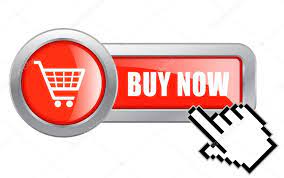 Cetirizine (Zyrtec) is used for preventing or treating symptoms of hay fever and other upper respiratory allergies such as stuffy nose, runny nose, sneezing, itching of the nose and throat, and itchy, watery eyes. It is also used for preventing or treating chronic hives. Cetirizine is the fourth addition to a new generation of allergy medications called "non- sedating" antihistamines or histamine (H-1) receptor blockers.
What are cetirizine tablets?
CETIRIZINE (Zyrtec®) is an antihistamine. Antihistamines work by preventing the effects of a substance called histamine, which is produced by the body. Cetirizine is used to relieve or prevent the symptoms of hay fever and other types of allergy. It is also used to help relieve itching and hives.
What should I tell my health care provider before I take this medicine?
They need to know if you have any of these conditions: liver disease kidney disease an unusual or allergic reaction to cetirizine, other medicines, foods, dyes, or preservatives pregnant or trying to get pregnant breast-feeding
How should I take this medicine?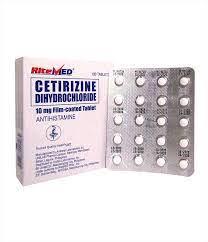 Take cetirizine tablets by mouth. Follow the directions on the prescription label. Swallow the tablets with a drink of water. You can take this medicine with or without food. Take your doses at regular intervals. Do not take more often than directed. You may need to take cetirizine for several days before your symptoms improve.
Cetirizine has been used in children as young as 2 years old.
What if I miss a dose?
If you miss a dose, take it as soon as you can. If it is almost time for your next dose, take only that dose. Do not take double or extra doses
What drug(s) may interact with cetirizine?
Because cetirizine can cause drowsiness, other medicines that also cause drowsiness may increase this effect of cetirizine. Some medicines that cause drowsiness are:
alcohol
barbiturates such as phenobarbital
certain antidepressants or tranquilizers (for example, amitriptyline, chlorpromazine, desipramine, doxepin, imipramine, nortriptyline, thioridazine, trifluoperazine)
certain narcotics or pain medicines (for example, codeine, hydrocodone, meperidine, methadone, morphine, oxycodone, or propoxyphene)
certain medicines used for anxiety or to help produce sleep (for example, alprazolam, chloral hydrate, diazepam, lorazepam, meprobamate)
certain antihistamines used in cold medicines (for example, diphenhydramine or chlorpheniramine)
Ask your prescriber or health care professional about other medicines that may increase the effect of cetirizine.
Tell your prescriber or health care professional about all other medicines you are taking, including non-prescription medicines, nutritional supplements, or herbal products. Also tell your prescriber or health care professional if you are a frequent user of drinks with caffeine or alcohol, if you smoke, or if you use illegal drugs. These may affect the way your medicine works. Check with your health care professional before stopping or starting any of your medicines.
What side effects may I notice from taking cetirizine?
Serious side effects to cetirizine are rare. Side effects that you should report to your prescriber or health care professional as soon as possible: any unusual effects that are bothersome
Side effects that usually do not require medical attention (report to your prescriber or health care professional if they continue or are bothersome):
diarrhea
dizziness
drowsiness
dry mouth
fatigue
headache
nausea or stomach upset
sore throat
What should I watch for while taking cetirizine?
Tell your prescriber or health care professional if your symptoms do not start to improve in 2 or 3 days.
You may get drowsy or dizzy. Do not drive, use machinery, or do anything that needs mental alertness until you know how cetirizine affects you.
Your mouth may get dry. Chewing sugarless gum or sucking hard candy, and drinking plenty of water will help.
Where can I keep my medicine?
Keep out of the reach of children in a container that small children cannot open.
Store at room temperature, between 15 and 30 degrees C (59 and 86 degrees F). Throw away any unused medicine after the expiration date.
What is a generic medication?
Wikipedia gives the following definition: "Generic drug (pl. generic drugs, short: generics) is a drug which is produced and distributed without a brand name. A generic must contain the same active ingredients as the original formulation. In most cases, it is considered bioequivalent to the brand name counterpart with respect to pharmacokinetic and pharmacodynamic properties. By extension, therefore, generics are assumed to be identical in dose, strength, route of administration, safety, efficacy, and intended use. Mind that the pills you will receive from us differ in appearance from the brand name ones. The looks of medications as well as brand names are the intellectual property of the brand manufacturer. Thus to avoid any accusation of copyright infringement we have to change the shape and the color of the generic pills as well as use the name of the active ingredient (generic name) instead of the brand name for printing on pills. Please be aware that the generic pills differ in appearance from the brand name medications. Our pills are round shaped and blister packed (10 pills per each blister). The name of the active ingredient as well as the weight are specified on the pill itself.
Why are generic pills cheaper than the brand name ones?
The principal reason for the reduced price of generic medicines is that the creation of the generic drug runs up less cost and therefore a lower price can be offered and still maintain profitability. Manufacturers of generic drugs are mainly able to avoid the following three costs that brand name pharmaceutical companies incur: (1) costs associated with the research and development of the drug; (2) costs associated obtaining regulatory approval (i.e. proving safety and efficacy of a drug); and (3) marketing costs. First, Generic manufacturers do not incur the cost of drug discovery and instead reverse-engineer existing brand name drugs to allow them to manufacture bioequivalent versions. Second, generic manufacturers do not bear the burden of proving the safety and efficacy of the drugs through clinical trials – rather, generic manufacturers must prove the generic drug's bioequivalancy to the existing drug. Third, these companies receive the large benefit of the marketing and advertising that goes into pushing the innovator drug. The brand name drug has to prove itself in the eyes of the consumer, generic ones do not. The drugs that generic manufacturers are selling have been on the market for usually a decade or more and do not need additional advertising. For the same reason, generic manufacturers also do not give away sample doses to promote their products. The significant research, development and marketing costs incurred by the large pharmaceutical companies in introducing a new drug to the market is often cited as the reason for the high cost of new agents – they wish to recover these costs before the patent expires. Generic manufacturers do not incur these costs, with bioequivalence testing and manufacturing costing relatively little, and are able to charge significantly less than the brand. Buy discount Cetirizine (Zyrtec) online. Order cheap generic Zyrtec (Cetirizine) . Purchase Zyrtec (Cetirizine) – low cost and price, but high quality.
Do you require a prescription?
However we would strongly recommend you to consult your doctor before taking a medication. You may have some diseases contra-indicated for taking certain kinds of medicines and your doctor will advise you what you can or cannot take.
Do you guarantee the quality of pills?
High quality of the medications we offer is the subject of our primary concern. The logic is very simple: the better the quality of goods is, the more customers we have. Thus we are very attentive and selective in the choice of the supplier, the quality of goods is thoroughly tested and the documentation is closely checked.
How do you ship orders? Will I have to sign for the package?
If sent by the standard unregistered mail the order will come in a plain envelope without any reference to content. The envelope will be left in your mail box. There is no need to sign for it. If sent by a courier, the recipient needs to sign for the package. All orders are shipped in discreet packaging. There is no mention on the outside of the package as to what is contained inside. Furthermore, your name or any other personal information will never be given or sold to any other company. Your privacy is our utmost concern.
Will my order be delivered in one package or you will divide it in case the order is large?
If an order includes 90 pills (or more) or if there are different types of medications in one order we will have to send the pills separately. Thus the delivery will take longer than 3 weeks since the packages are sent with the interval of approximately 7 days one by one. This is done to secure the delivery.
Confidentiality
All the information you provide is confidential and is not given to any third parties. On our site, you fill in a form to order your medications. Your personal information inserted is used for the delivery of goods and for and orders confirmation message. This information is also used to contact the customer if needed. The information is not used for any spam or promotional messages etc.
Security
Our stuff does not have any access to the customers' credit card information. Customer support operators can see only the last four digits of your credit card in the database. All the data from the "checkout page" is directly transferred to the secure server of the payment system. Payments security is ensured by encrypting your personal information during its transfer from the customer to the bank for the processing. We use 128 bit Secure Sockets Layer (SSL) software to encrypt the information you input.